Skip to Content
Offering Hearing Services in South West Florida
Florida Gulf Coast Hearing Center provides comprehensive hearing services in South West Florida. Our goal is to prevent, diagnose, and treat hearing loss through the use of our advanced technologies. Our team is made up of board-certified professionals in Otolaryngology-Head and Neck Surgery, so you can be assured you're receiving the best care possible. We aren't just here to make a sale of one of our hearing health products, but rather to help our patients improve their health. Our services help patients in every stage of hearing loss, providing them with the best products to meet their needs. Give us a call today to learn more or to make an appointment.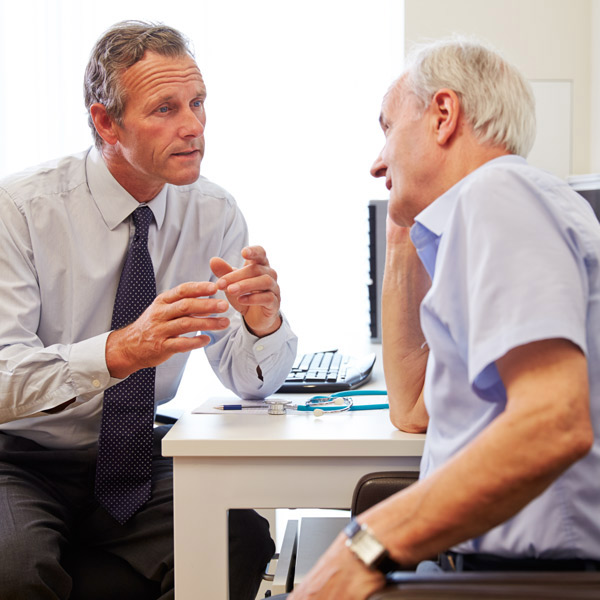 Hearing Loss Review
This will take place at your initial visit. One of our hearing professionals will conduct a complete case history, asking you to provide information about your hearing loss. We'll compile all this information to create a detailed medical and hearing loss history. We'll also assess your lifestyle needs, particular issues, and situations where you find hearing most challenging.
Ear Examination and Hearing Evaluation
We complete an examination of the entire ear, including the outer ear, ear canal, eardrum, and middle ear to ensure there's no underlying cause of your hearing loss that might require medical attention. Then you'll undergo a rigorous diagnostic hearing evaluation. Other tests may be necessary depending on your initial results. The tests will assess:
Whether you have hearing loss
The type of hearing (neural, sensorineural, conductive, or mixed)
The degree and configuration (one or both ears) of hearing loss
Comprehensive Audiological Assessment
Acoustic Reflex Testing
Otoacoustic Emissions (OAE)
Tinnitus and Balance Testing
Patients with tinnitus or balance problems must undergo specialized testing as part of their diagnostic workup. These tests will help determine the current state of your hearing and balance systems. The results will show if previous testing was accurate, as well as alert our professionals to the status of your hearing and balance systems. These tests include:
Electrocochleography (ECoG)
Auditory brain response test (ABR)
Electronystagmography (ENG) or Videonystagmograhy (VNG)
Vestibular Evoked Myogenic Potential (VEMP) Testing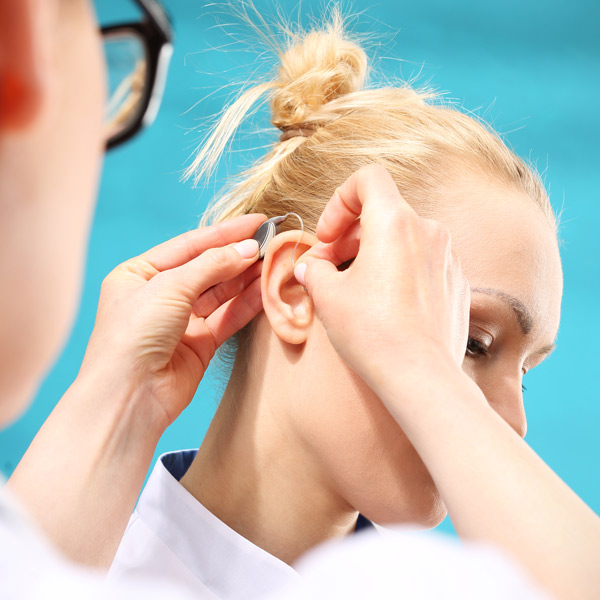 Hearing Aid Evaluation and Fitting
Once we determine the type and severity of your hearing loss, we will be able to fit you with hearing aid technology that is right for you. We will consider your lifestyle, listening needs, and hearing concerns when matching you with the proper hearing technology. During this process, you can experience live demonstrations to see first-hand the benefits a new device can bring. Our goal is to find you a solution to suit your unique needs at a price you can afford.
Custom Ear Protection
Once hearing is lost, you cannot regain it. Which is why it's so important to protect your hearing from anything that may harm it. A single exposure to a very high level of noise can be enough to damage your hearing. But did you know you can also experience hearing loss from prolonged exposure to lower levels of noise? It's true! Prolonged exposure to noise levels at or above 85 decibels can result in permanent hearing loss. For reference, city traffic can reach 80 decibels, and the standard lawnmower can produce noise reaching 90 decibels. That means simple tasks like mowing the yard or attending a rock concert can place you in environments with sound over the level of safety. For this reason, it's important to limit your time spent in areas with moderately high noise levels or wear the appropriate hearing protection. Florida Gulf Coast Hearing Center offers all of the following customized hearing protection:
Musician Noise Plugs
Electronic noise damping systems for shooting
Swim plugs and waterproof headbands
Custom molded all-purpose plugs
In-ear monitors for musicians and custom in-ear headphones
Assisted Listening Devices and Non-Hearing Aid Related Devices
TV Streamer: allows you to stream crystal-clear stereo sound from the television directly to your hearing aids.
Wireless Microphone: Technology enables you to experience exceptional speech understanding in group conversations. By utilizing multiple microphones in six directions, speech from 360 degrees is calculated and compared to select automatically the direction with the best clarity. This allows you to hear regardless of where a voice is coming from. Speech understanding improves up to 61% in a group conversation in loud noise.
Captioncall: A revolutionary phone for anyone with hearing loss who needs captions to effectively communicate on the phone. CaptionCall offers amplification and superb sound quality while displaying smooth‐scrolling captions of what callers say on a large, easy‐to‐read screen.
Therapeutic Programs
Good hearing care is more than just finding the best hearing aid. It's also about helping people find the best ways to live with their hearing loss. We take our services beyond hearing aids and offer ongoing therapeutic programs such as:
Listening And Communication Enhancement (L.A.C.E.®) Auditory Training Program: Designed to help you retrain your brain to comprehend speed up to 40% better in difficult listening situations.
Hearing Loss and Tinnitus Support Groups: Meet other people facing similar struggles and find comfort in their support. This teaches you methods to cope and provides an open forum to share your experiences.
Adults with Complex Listening Needs: We partner with Advanced Bionics for adults experiencing sound for the first time through hearing aids and/or a cochlear implant or have used hearing devices for many years, making the connection to understanding with your devices is something that takes time and practice. You can maximize your success by having up to date knowledge, the latest technology facts, resources for your individualized rehabilitation.