Skip to Content
Hearing Aids in Naples and Estero, FL
Trust Us to Help with Hearing Aids
Just because you've experienced hearing loss, it doesn't mean you have to suffer through life without sounds. Hearing aids have long been used to treat hearing loss, and as the technology has advanced, these devices have become highly sophisticated to produce even better results. At Florida Gulf Coast Hearing Center, we have years of experience fitting patients with hearing aids at our 3 locations in Southwest Florida locations. Hearing aids are not a "one-size-fits-all" product, but instead the right pair must be chosen for each individual patient. We will evaluate the type and severity of your hearing loss as well as your lifestyle and listening goals to determine which type of hearing aids best suits your needs. We'll also schedule return appointments to allow you to give us feedback so we can fine-tune your hearing aids even further. Contact us today to schedule an appointment or to learn more about what we can do for you.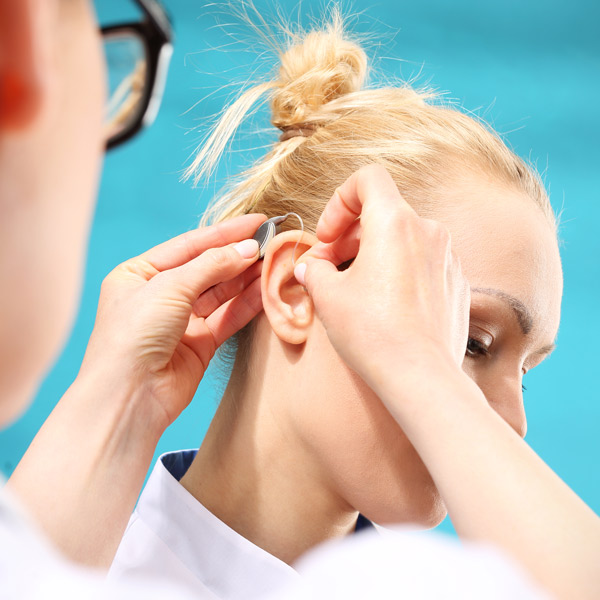 Hearing Aid Fittings & Service
At Florida Gulf Coast Hearing Center, we strive to provide our clients with the best hearing devices. We carry a wide variety of hearing technology in different levels and styles, all from the industry's top manufacturers. We're also able to service most models of hearing aids should you encounter a problem or need additional tuning or repair to your devices. We'll fit you with the best option of hearing aid to meet your needs and lifestyle.
Frequently Asked Questions About Hearing Aids
Is It Time for a Hearing Aid?
Answering this question requires you to be completely honest with yourself. Are you having trouble hearing people at a restaurant or in a crowd? Do you have trouble hearing in meetings, at church, work, or school? Are other people telling you that you aren't hearing well? These are all signs that it might be time to consider a hearing aid. Visit us for a hearing evaluation today.
Am I Choosing the Correct Hearing Aid, and Am I Getting a Fair Price?
Discuss the different styles and options available to you with your hearing specialist. You can also comparison shop to try to find the best deal. Just be cautious of devices with extremely low prices. The hearing aids may look the same as others you've considered, but the low price could signal they lack sophistication and features. Don't be fooled by savvy marketing or misleading sales tactics.
Why Do I Need Two Hearing Aids? Can I Just Buy One to Save Money?
Hearing affects your balance and direction, so it's important for you to have hearing in both ears. Your brain must hear everything in order for you to balance properly and have the best quality of life.
Will Hearing Aids Help me to Clearly Understand Speech in a Crowd?
For the most part, hearing aids will help with this difficulty. However, everyone has a different experience with this situation. Every new generation of hearing aid helps to tackle this problem a little better by using advanced sound processing technology, instead of just relying on amplification.
How do you clean a hearing aid?
Please watch this short YouTube video.

My Hearing is Just Getting Worse. If I Get Hearing Aids Now, Wouldn't I Have to Replace Them Later?
Hearing aids are like little computers, and as such can last many years with the proper care. Don't put off hearing better for fear you may need to replace your devices later. We'll teach you the proper maintenance techniques to help your hearing aids stay in good condition.
Will Hearing Aids Help Me Hear the Way I Used To?
Unfortunately, hearing aids are not able to help you hear exactly the way you used to. While they do allow you to recover some of the ability to hear and give you a better quality of life, they will not completely fix your hearing.
Does It Matter Where I Go for a Hearing Aid?
Just as with any other important healthcare products, it does matter where you purchase your hearing aids. Be sure to find a medical professional who is highly trained and has experience you can trust. Don't rely on any dealers who appear to just be out to sell you something. Instead, find a hearing center willing to answer all your questions and help you find the right devices for your needs.
I Can Save Money Getting a Hearing Aid through the Internet. Is this a Good Idea?
Florida Gulf Coast Hearing Center does not recommend buying hearing aids over the internet or buying used devices. For the best performance, hearing aids should be specifically sized and tuned for each individual, and buy purchasing online, you skip this important step. Improper fit can lead to further problems, including trauma to the ear, infection, and worsening ear function.