Skip to Content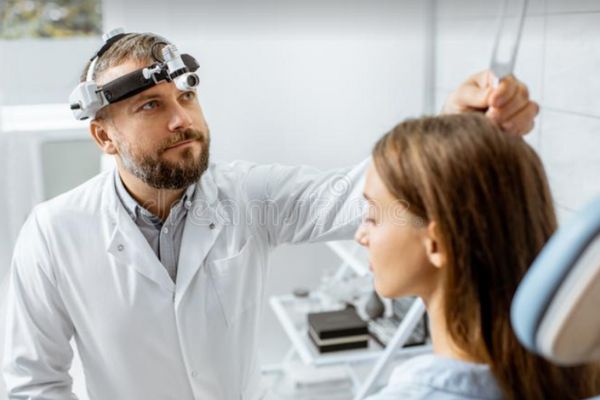 When you visit the Florida Gulf Coast Hearing Center, you'll meet with an audiologist who will evaluate your hearing ability and recommend solutions to improve your hearing. But what do you know about an audiologist? Read on to learn about how an audiologist is trained and the important role they play in your hearing health.
Audiologists are healthcare professionals who identify, assess, and manage hearing loss and balance disorders. They treat patients of all ages, from infants and teens to adults and the elderly. Audiologists work in hospitals, schools and universities, physician offices, nursing homes, assisted living facilities, treatment centers, or home health agencies. Audiologists have extensive training in the human auditory and vestibular systems.
To become an audiologist, an individual must earn a doctorate in audiology (AuD) or a Doctor of Philosophy (Ph.D.) or a Doctor of Science (ScD) degree in the hearing and balance sciences, or a combination AuD/PhD degree. After completing a fellowship or externship where they earn clinical experience, they must pass board exams to earn licensure in the state in which they intend to practice. To maintain their license, audiologists must earn continuing education credits to ensure they stay up to date in the field. Audiologists may choose to earn additional specialized certifications from professional audiology organizations such as the American Board of Audiology and the American Speech-Language-Hearing Association (ASHA).
Because of the extent and depth of an audiologist's training, audiologists can provide in-depth hearing treatment, unlike a hearing instrument specialist, whose license limits them to conducting simple hearing tests and tasks related to hearing aids such as performing fittings, programming hearing aids, and making ear-mold impressions.
Audiologists are specialists in hearing and balance disorders, treating conditions such as:
Sensorineural Hearing Loss
Conductive Hearing Loss
Noise-Induced Hearing Loss
Auditory Processing Disorders
Vertigo and Dizziness
Ototoxicity
If the cause of a patient's hearing loss or balance disorder requires advanced medical or surgical treatment, an audiologist may coordinate care with an otolaryngologist, or ear, nose, and throat physicians, such as our partners at Florida Gulf Coast ENT.
Our team of physicians and audiologists will perform a thorough exam and testing to determine your diagnosis and treatment options. Our unique combination of ear, nose, and throat physicians and highly trained hearing specialists make our practice the optimal care provider for your hearing health.